Design –

7.8/10



Features –

8.9/10



Value –

9.5/10



8.7/10
In the world of studio headphones, it can be a rarity to come across a product which truly disrupts the market. More often than not, a pair of cans with excellent sound can rack up quite a bill, where on the cheaper end, you will find a lack in clarity and quality. Every so often however, a company like Mackie shocks us all with some new budget-friendly headphones that also sound incredible at their price point. That is exactly what happened with one of Mackie's latest over-ears, the MC-100. Mackie granted us the opportunity to try the MC-100 pair, and we were so pleasantly surprised, that we just had to let all of our readers know. So, without further ado, let's dive into the MC-100 studio monitor headphones from Mackie.
Design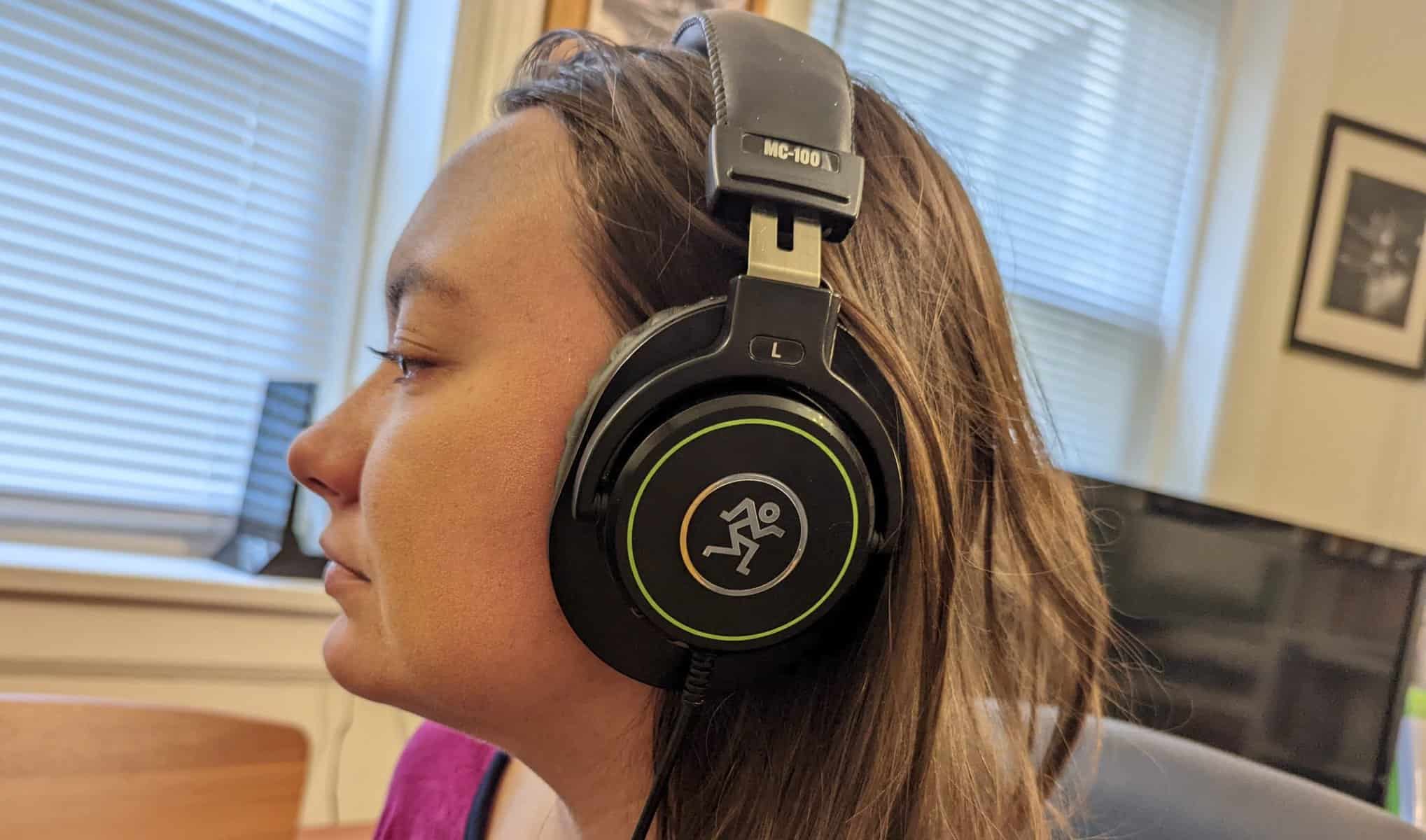 Mackie's MC-100 headphones were clearly designed with user comfort in mind. All too often, we have come across over-ear headphones crafted specifically for comfort, that end up having those 'comfort' features turning into an annoyance of their own. Of course, it's hard to create a truly comfortable listening experience without any factors bugging users at some point. However, with the MC-100, Mackie somehow pulled off a great ratio of padding to headband material, resulting in a super comfortable experience every time you wear them.
With this in mind, of course it's not going to feel as if you're wearing nothing at all. Additionally, as with any headphones, this experience could, and probably will deteriorate once regular wear and tear factor in. Especially for a pair of headphones this cheap though, Mackie did an excellent job in this department.
One other design point we will touch on is the headphone cable itself. While this may sound like a smaller point, factors like cable type, and length absolutely do pull a lot of weight in any headphone experience. In this case, the MC-100 sports a whopping 9.8 feet of uncoiled cabling. While some do prefer their cables coiled, we are definitely fans of the non-coiled experience more-so. It eliminates the 'tug' experience when you get close to reaching the full length of cable, which allows everyone to truly experience listening at the full, nearly ten-foot distance.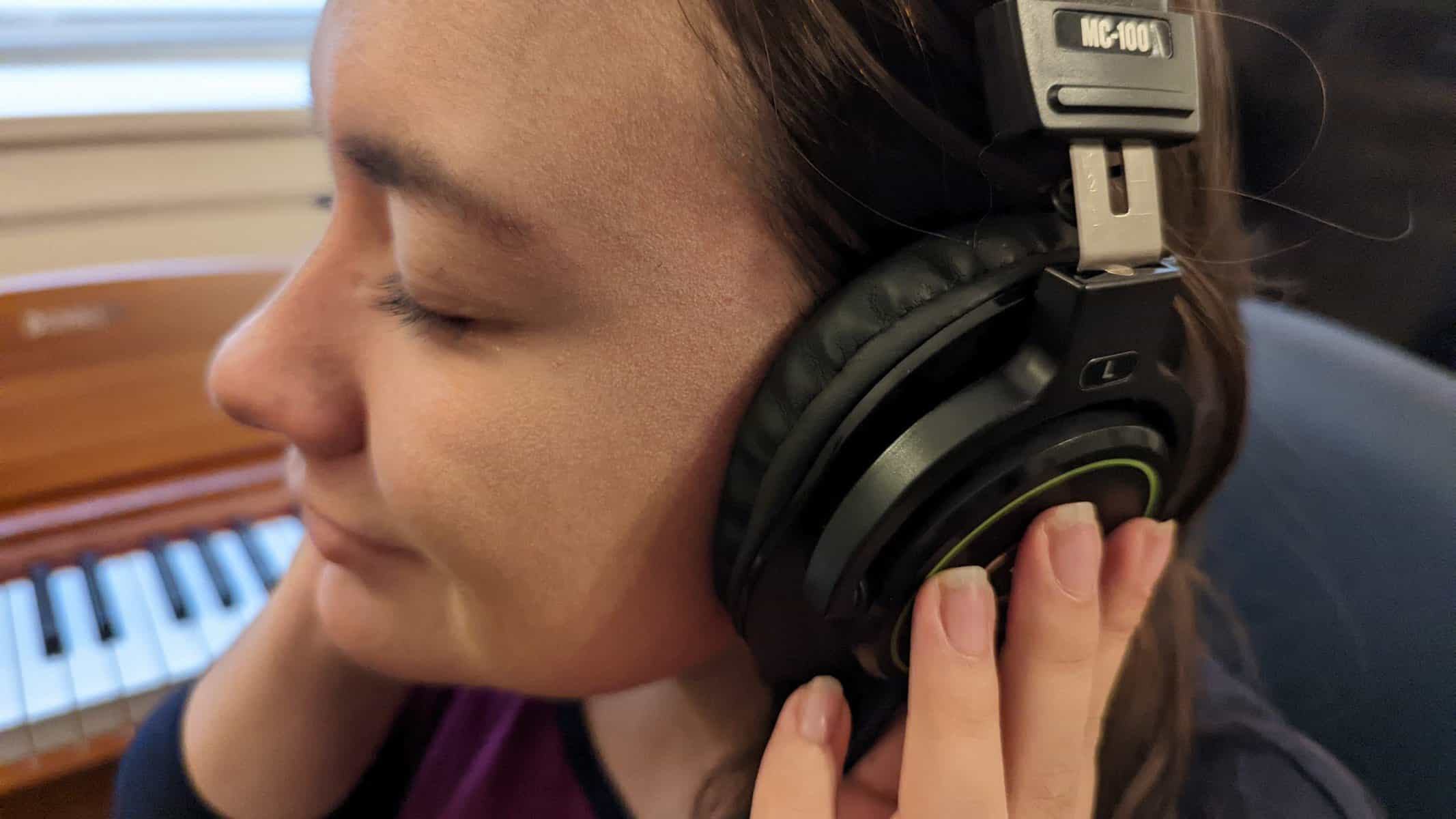 If there was one point of slight criticism to make, however, we would love to have seen an extra plug-in jack on the headphones themselves, rather than a permanent connection from the left headphone to the cabling. An extra jack there would have given a little more user flexibility, and made for some easier storage. However, in the grand scheme, all of its other design details definitely outweigh this one thing.
Features
As far as headphones are concerned, there is really only one feature to truly consider — sound. We tested the performance of Mackie's MC-100 headphones on everything from regular music listening, to professional production work, to casual use such as watching YouTube videos. In all three areas, we never once had a second thought about any sounds standing out as lacking character, or coming on too harshly. Which, when you enlist a great pair of over-ears, is a great sign! For the price point they ring up at, Mackie created the MC-100's with excellent definition across a surprisingly flat frequency spectrum.
We pitted these against the popular Sony MDR-7506 studio headphones, which to many users can give off a super harsh high-end. Even now, a pair of MDR-7506 will run users $100. And while they are an otherwise great pair of headphones for any engineer, the MC-100 has them beat in both sound and price, to our ears.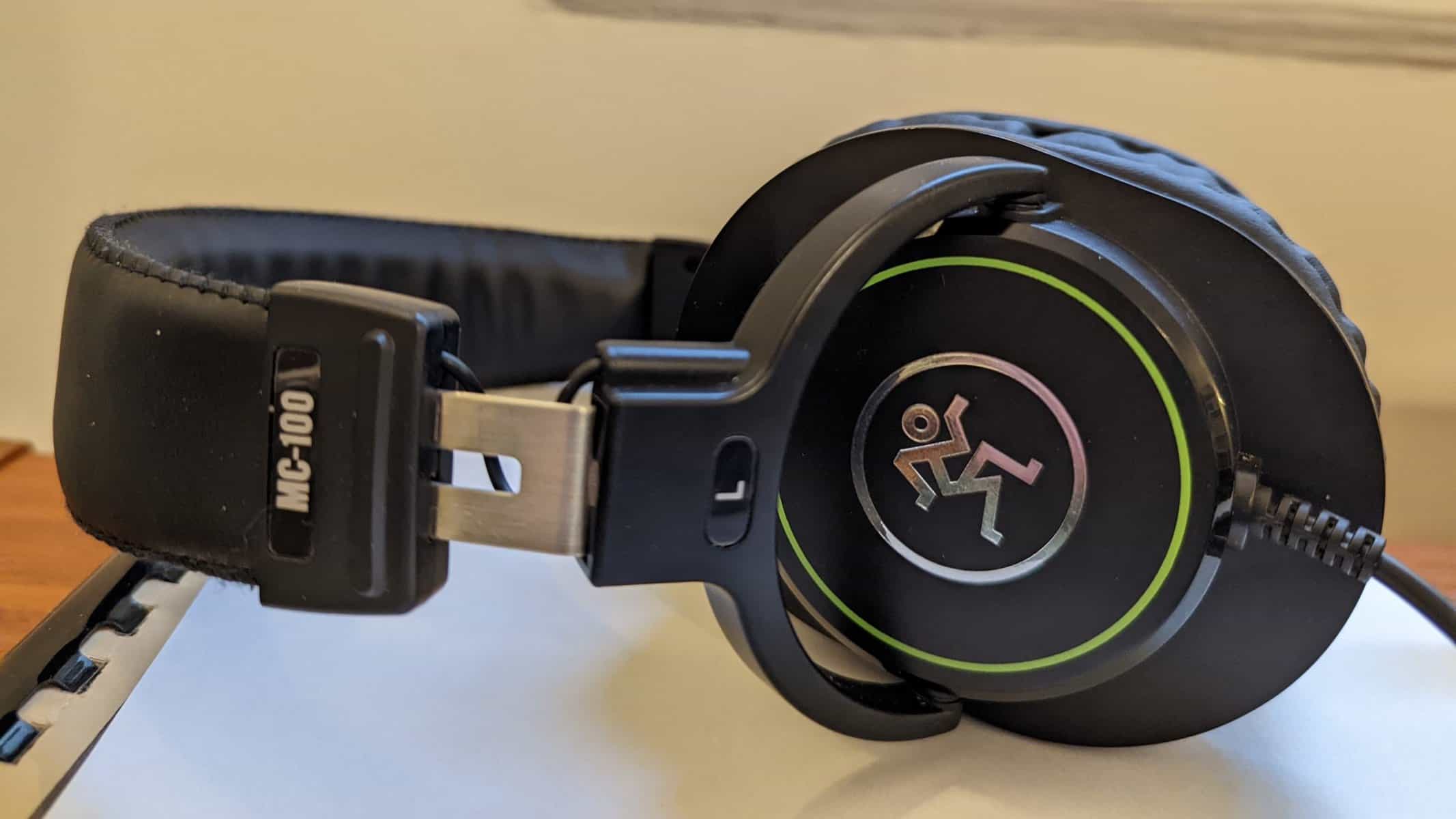 Conclusion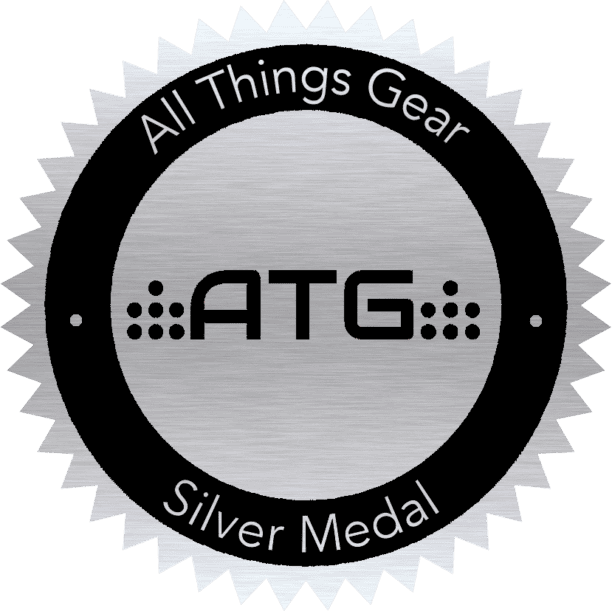 As we have already covered many times above, value is Mackie's MC-100's strongest point. A pair of these cost just $40, which is an extremely competitive figure, considering how great they really do perform. They offer a wide palette from casual to professional use, and do a stellar job no matter what capacity they are in. Of course, for producers, would definitely recommend picking these up alongside another pair of studio monitors, perhaps along the $100-200 range. As with any product, although the MC-100 performs well, it's always a good idea to have different flavors to reference on. To learn more about Mackie's MC-100, check out its website here, and to buy a pair for yourself, you can click the link below.
Where to buy