In this article we give a Second update on the status of the 2022 Reader voted best gear polls.
For those if you who have no idea what I am talking about, check out this page here where we announce and explain the Reader Awards:
The categories this year are the following:
And the Status on March 24 is the following:
Headphones
Meze Audio Elite – 23.91%
Sennheiser HD800 – 12.17%
Hifiman Susvara – 10.87%
The Meze Audio ELITE is still strongly in the lead and that's no surprise as it's an excellent headphone. The HD800 has quickly been losing its second place and where the Audeze LCD-5 was in third position when we last updated you (now it's in 4th), that spot is now clamed by the mighty Hifiman Susvara.
I'm pretty sure we'll see many more changes in this vote, but the Elite's lead is fairly strong for now.
Universal IEMs
Sennheiser IE900 – 15.46%
Vision Ears EXT – 10.82%
Sony IER-Z1R – 10.31%
Sennheiser is doing well in our lists and the IE 900 – which I absolutely love – still is the number 1 for now. Its lead over the number 2 has grown and that is so because the Vision Ears EXT has gone from 15.04% to 10.82% with a very small margin. The Odin no longer is in the third spot, which has now been taken over by the Sony IER-Z1R (surprise!), and it's even close to taking over the second place!
With all the new IEMs coming out each week, this top 3 is bound to change many more times.
Custom IEMs
64 Audio A18T – 28.57%
Vision Ears Elysium – 16.67%
Unique Melody MEST – 11.90%
Still a very clear lead for the majestic 64Audio A18t CIEM. A lead that will be hard to catch up. The Elysium and MEST stay in Second and Third position like last time but the most remarkable difference here is that the MEST has lost almost 5% and it's being caught up by the very good sounding Craft Ears Craft Six.
We have a few new CIEM reviews coming out soon, so this top 3 might get shaken up very soon!
TWS IEM
Apple AirPods Pro – 21.82%
Sennheiser Momentum True Wireless 2 – 16.36%
Sony WF-1000XM4 – 12.73%
The Apple AirPods Pro are still in the lead but it has lost about 6% of its lead. The Sennheiser Momentum TWS has also lost 8% but it's still in second position. The Noble Audio Falcon Pro has lost a few spots and the Sony WF-1000XM4 is now in third position with 12.73%.
The Lypertek Pureplay Z7 is catching up fast though, so who knows what this top 3 will be like next month.
DAC/AMP Combo
Chord Electronics Hugo TT2 – 15.57%
RME ADI-2 DAC FS – 14.75%
Chord Electronics Mojo 2 – 12.30%
The Chord Electronics Hugo TT2 is still in the lead, but it's lost about 4% of votes. The RME ADI-2 DAC FS and Mojo 2 are still in the same spots as well, with little changes.
I am a bit surprised to not see any units like those of Burson in this list, or any of the popular Chi-Fi brands for that matter.
Portable Players/DAPs
Fiio M17 – 25.60%
AK SP2000T – 12.50%
AK SE200 – 9.52%
Not many changes in this category. Yes, I still have to publish the Fiio M17 review. Mea Culpa, but it's coming! (just like the SP2000T review) Astell & Kern still takes both the second and third spot with their SP2000T and SE200.
I don't see any other DAP coming close to this threesome any time soon. But prove me wrong.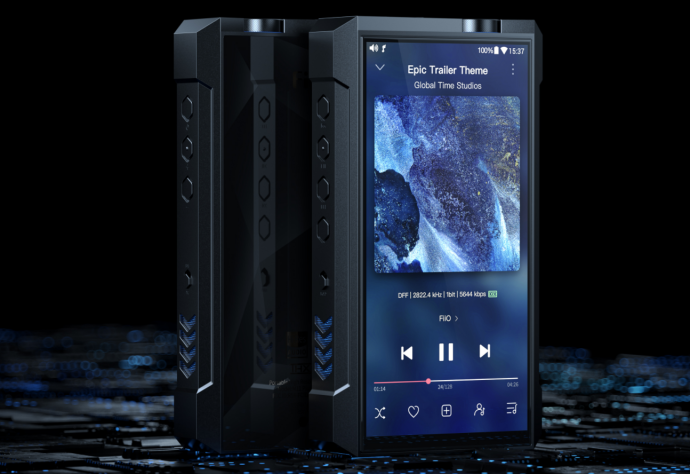 Don't forget that you can still vote and participate in all of these polls. If you don't agree with the intermediate results or you want to see your favourite piece of gear in the results, you know what to do…
Check out Page 2 and following and get voting!
Full links:
Headphones: https://www.headfonia.com/2022-reader-voted-best-gear-polls-update-2/2
Universal IEMs: https://www.headfonia.com/2022-reader-voted-best-gear-polls-update-2/3
Custom IEMS: https://www.headfonia.com/2022-reader-voted-best-gear-polls-update-2/4
TWS IEMs: https://www.headfonia.com/2022-reader-voted-best-gear-polls-update-2/5
DAP: https://www.headfonia.com/2022-reader-voted-best-gear-polls-update-2/6
DAC/AMP: https://www.headfonia.com/2022-reader-voted-best-gear-polls-update-2/7